Recently, I opened up not just my kitchen but my entire apartment to my friends from one of my favorite wellness websites, MindBodyGreen. We had a fun photoshoot (with Navy too!) and I shared all my secrets for keeping healthy habits and prioritizing self-care at home. Below is a favorite tip from the article and you can check out the rest of it here. 
This Bright & Airy City Apartment Welcomes Elements Of Nature Inside
by MindBodyGreen in partnership with Brilli
Q: How does your home inspire healthy habits?
It's no secret that I love #Ruleof5Plates (from my book Thin From Within) and having my kitchen set up in a way so that I can easily throw together a nourishing meal in minutes is one of my secrets to keeping healthy habits. The big, open-plan kitchen with ample counter space helps set my family up for the week ahead with lots of prepped elements like roasted veggies, grains, and greens all ready to "assemble" without having to cook everything from scratch.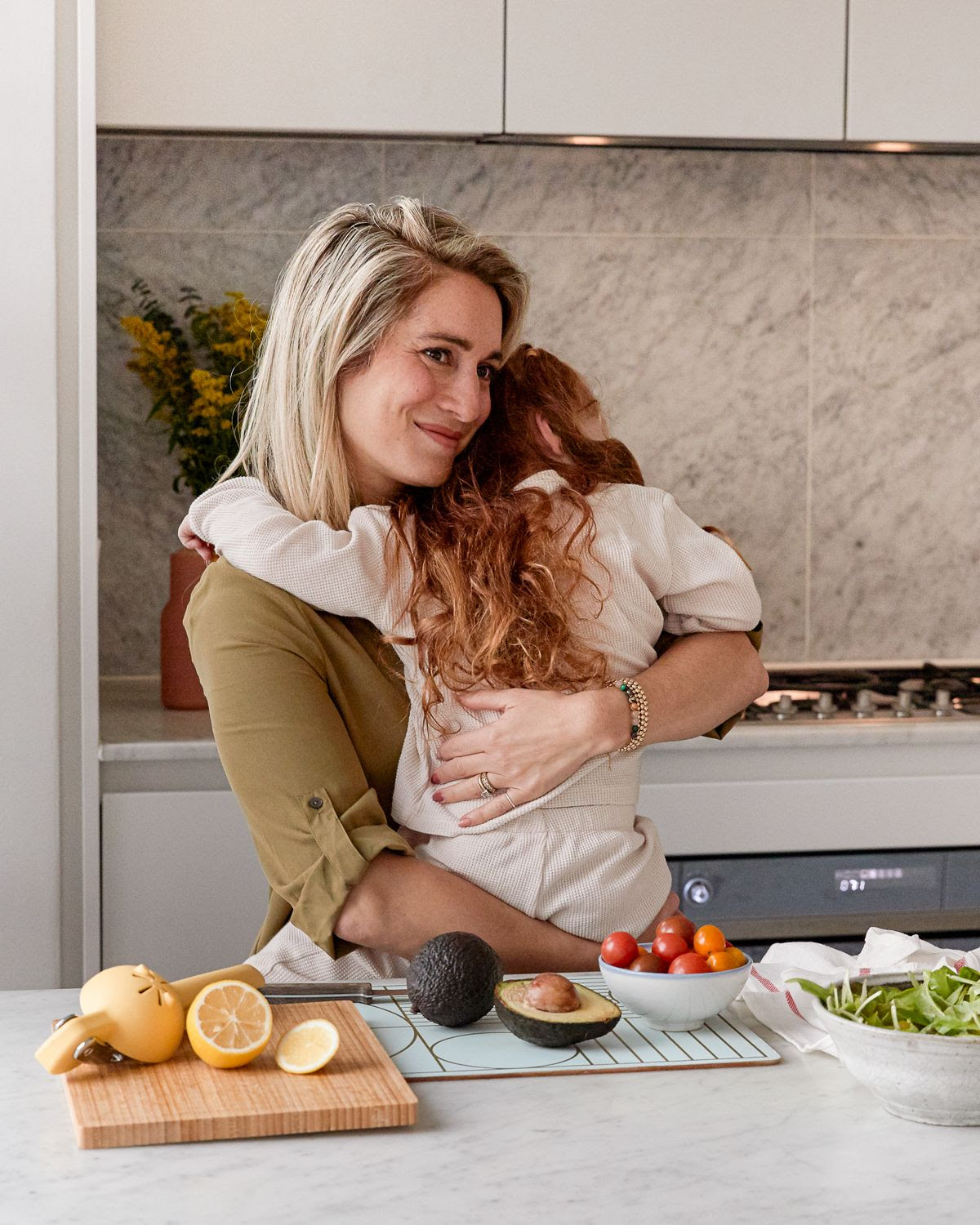 ​​​​​​​Photo credit: Hannah Schwob for MindBodyGreen
I also keep my go-to appliances and my daily kitchen supplies on a free-standing shelf in the kitchen so I can easily grab and prep favorites (like my Magical Morning Matcha) without having to dig through drawers and cupboards. This is a huge timesaver for me when I'm trying to get myself and Navy out of the door plus, it makes me feel like a real chef.
Head here to read the rest of the article and see all the photos!